Unlocking Global Flavors - Dara Food's Delights
Every meal is a voyage, a journey through culture and tradition. At Dara Food, we are the bridge to these epicurean journeys, curating exceptional brands that celebrate the world's diverse flavors. Our story is one of authenticity, quality, and sustainability.
We take you on a mouthwatering adventure from the heartlands of Anatolia to the bustling bazaars of the Middle East, ensuring every bite tells a story. Dara Food isn't just about taste; it's about values, ethics, and a greener future.

At Dara Food, we proudly represent a diverse palette of global culinary excellence. From the rich traditions of Anatolia to the authentic flavors of the Middle East, our brands bring a world of tastes to your table. With a commitment to quality and sustainability, each brand embodies a story of passion, authenticity, and a greener future. Join us and savor the world's finest flavors.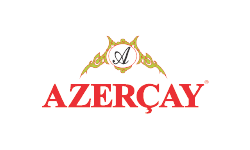 Boost Your Business with Our Trusted Distribution & Delivery
Dara Food – Your Trusted Partner for Timely and Reliable Deliveries. Our commitment to swift and dependable delivery services ensures your business stays well-supplied and ready to serve your customers, consistently meeting your demands with the right products at the right time. With our extensive network and dedication to quality, we take pride in being your go-to source for all your needs.
Forging Excellence Through Our Core Values
Join our network of partners to unlock a world of opportunities. With our extensive product range, unwavering quality, and dedicated support, we're here to empower your success.
Expand Your Business Horizons - Join Our Partner Network
It's more than a partnership; it's a journey of flavor and growth. Become a part of the Dara Food family today and receive benefits of becoming a member of our exclusive partner network.
Please note that all applications to become a part of our partner network are subject to thorough credit evaluation and approval. We appreciate your understanding and cooperation during this process.